Aims and Missions
Our missions
With the aim of developing and advancing veterinary ophthalmology, the ESVO supports scientific activities and continuing education in this profession, and creates a network between veterinarians and veterinary students with a special interest in ophthalmology. A primary mean of achieving these goals is an annual, international meeting, organized or co-organized by the ESVO, devoted to both clinical and scientific aspects of veterinary ophthalmology. Scores of clinical and research papers are presented at the meeting and, beginning with the 2000 annual meeting special workshops, focused on specific topics such as electroretinography, ocular ultrasonography, avian ophthalmology & hereditary eye disease have also been held.
Another important activity of the ESVO is the maintenance and development of its website. Beginning with the 2001 annual meeting, the Conference Proceedings will be posted on the website, in an area that can be accessed by members. Clinical forums will also be added to the website. The site also contains the ESVO's statutes, information about upcoming meetings, and contact information for the Executive Board and ESVO members.
The ESVO is also committed to encourage and promote adequate ophthalmological training for graduate students. It also supports the only international journal in this field, Veterinary Ophthalmology.
The highest institution of the ESVO is the annual Business Meeting, open to all members and held once a year as part of the annual scientific conference. Future policy, directions and tasks are discussed and voted on. This forum also elects members and officers to the board.
Since 1985
Training Porfessionals
The European Society of Veterinary Ophthalmology (ESVO) was established in 1985 in order to promote veterinary ophthalmology. Since then it has expanded to become the largest European association devoted to this discipline, with hundreds of members from virtually every European country. The ESVO is an independent, non-political and non-religious association.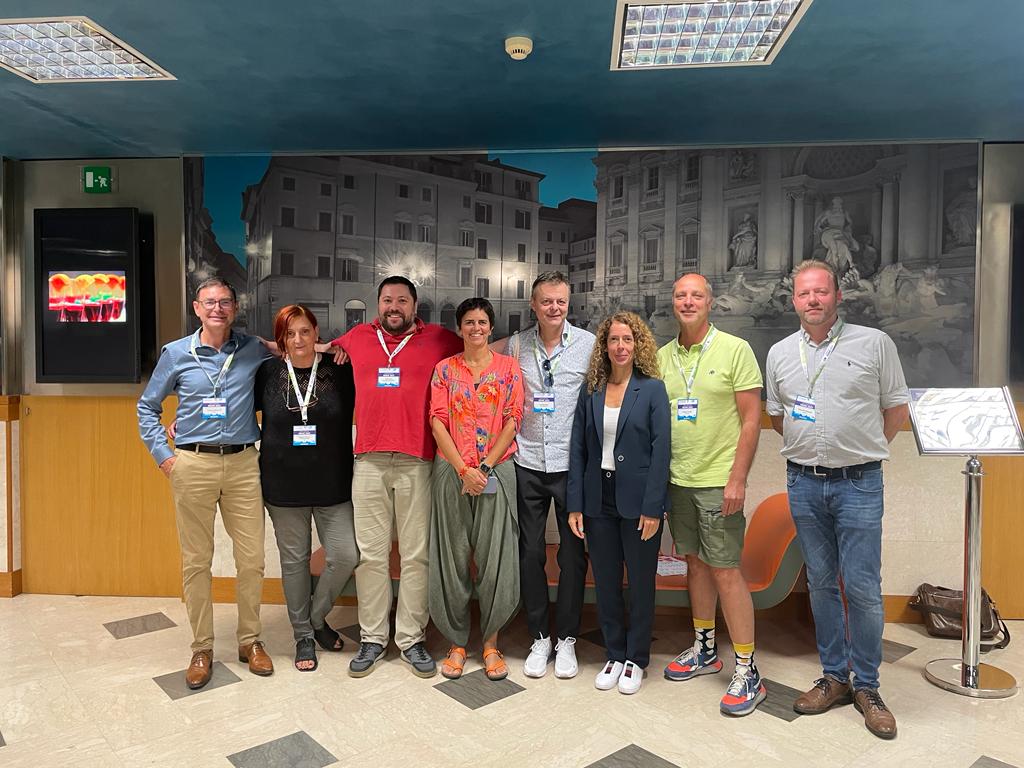 Executive Board
About us
ESVO's Executive Board, which is charged with the running of the society, developing the website, helping organize the annual conference and executing the policy of the ESVO and the decisions of the annual Business Meeting.
| | |
| --- | --- |
| President | ESMERALDA DELGADO |
| Vice-president | PAOLA CASSARANI |
| Secretary | MARTA BASSOLS |
| Treasurer | MARTA BASSOLS |
| Scientific Officer | PAOLA CASSARANI |
| National Liaison Officer | ALEX KONSTANTINOVSKY |
| Board member | STEFAN KINDLER |
| Board member | FILIP NACHTEGAELE |